16.6.08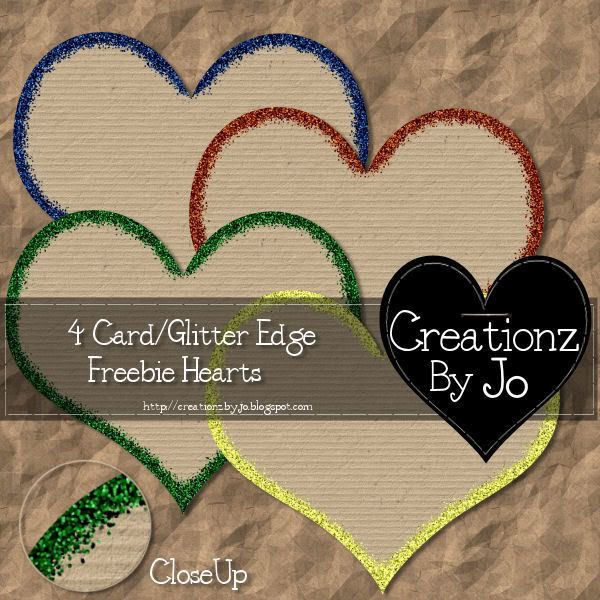 How about a freebie to start the week off ...
Glitter edged Cardboard hearts ..which will go great with a kit i'm working on .
Also i'd like to say hi to all my subscribers and thanks so much for joining up to see what goes
on in this blog lol ..Youv'e made my day :0)
As you all can see i'm no longer with whispers
was my choice but it just wasn't working out .
Anyway good news Ive got a new kit due to be released today on chaos and treasured
so pls pop over and why not spoil yaselfs lol ..
Its called Coffee and Cream i will put up a preview on here once i know its avaliable ..
Right Freebie is full sized ,
Enjoy Peeps :0)
ABOUT ME:
~CBJ~

United Kingdom
I'm just jo ... I'm married ,3 kids,2 furbabies..Love what i do and love being Me ..
View my complete profile