27.6.08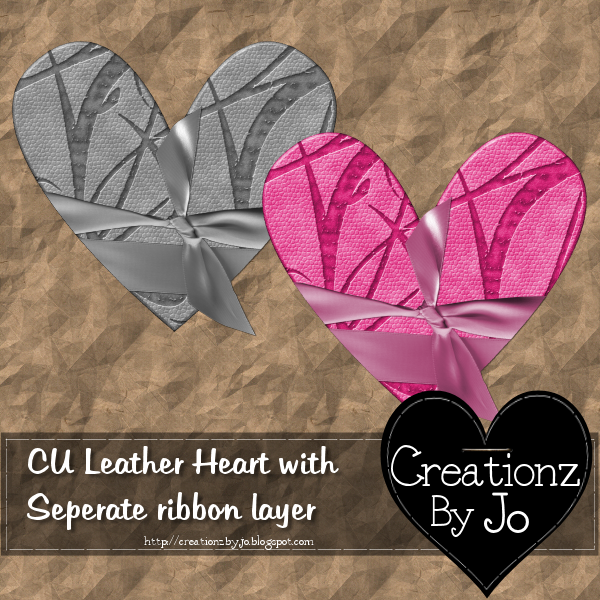 I'm getting addicted to Autocupcake actions
This is the leather action tool and its fabby .
Ive created 4 of these hearts and are up for sale on all my stores .
This one is diffrent as its in psd format as the ribbon layer is seperate for the use of colourizing in a diffrent colou to the leather heart
Full scale in size and CU to use ...
Enjoy ..
ps ..if you grab send me some Luvvvvv
Also don't forget to go choose what you want in my kits on my poll please
ABOUT ME:
~CBJ~

United Kingdom
I'm just jo ... I'm married ,3 kids,2 furbabies..Love what i do and love being Me ..
View my complete profile