28.4.08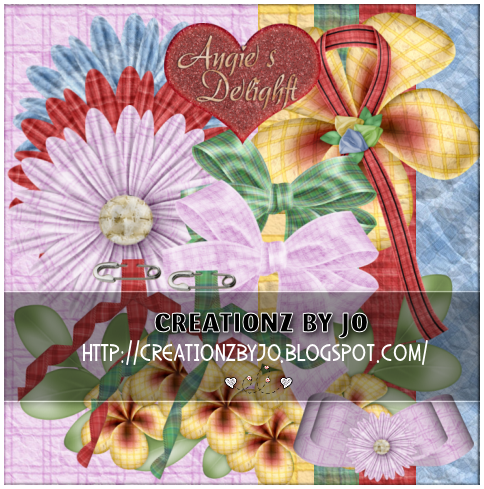 Ive been working on this on and off and i totally love the colours .
I did this for my friend angie who has been teaching me photoshop and helping me a great deal ,thankyou hunny ,love ya to bits for being my mate :)
I love the colour sceme so i'll be using some similar colours and designs in a full set which will be for sale at whispers ..This is in taggers size so papers are at 600x600 .
This is a small file aswell so not big in download .
The larger file i will be working on will have alot more to work with alot of my own designs also as i'm getting more and more confident in using photoshop .
Not been to well today but thought about time i got this up for angie ..lol..
Huggs
Joxx
ABOUT ME:
~CBJ~

United Kingdom
I'm just jo ... I'm married ,3 kids,2 furbabies..Love what i do and love being Me ..
View my complete profile